SelCallCodec
Version 1.3a
Selective Call Coder & Decoder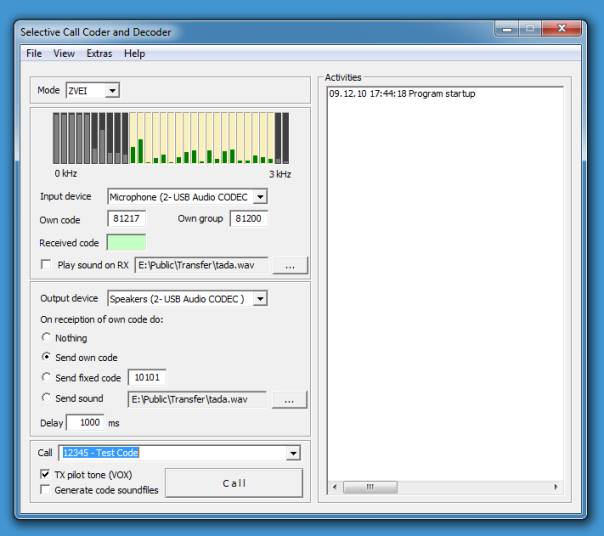 by
HB9JAQ
SelCallCodec is a 5-tone experimental encoder analyzer that fits out a conventional non signalling capable amateur transceiver with some signalling capabilities by means of a PC with a soundcard interface (i. e. SignaLink USB). The following functions are supported:
Selectable operation mode ZVEI or DZVEI

Decoding of signalling codes with selectable reaction

Encoding of signalling codes

Creation of sound files based on selective calls

Separate selection of soundcard for inbound and outbound calls

Monitoring/logging of events

CAT controlling support for TX/RX switching

Processing of signalling and control commands

Sockets interface for remote control
SelCallCodec runs on the Windows family of operating systems (version XP or higher). It is freeware for amateur use. To download SelCallCodec right-click the following link and then click "save target as".